Last updated on December 4th, 2023
The price is flexible: see below
From rigidity to flexibility
It's common for an eating disorder — especially anorexia or ARFID — to come with:
rules (I can only rest if I have exercised; evening snack has to be a banana)
avoiding various foods ('fear foods'), perhaps justified as 'healthy eating'
avoiding various situations (restaurants, eating with others)
an attachment to eating-disorder behaviours (cutting food into small pieces, using the same spoon, needing others to eat the same as you)
In this workshop I take you through a roadmap to help you bring flexibility and freedom back to your child. Get them back to their old 'normal'.
This work is often neglected, as there can be a misconception that weight recovery, and if necessary, more weight beyond that, will sort out all those issues.
Exposure
The main tool I'll take you through is one of 'exposure' to a fearful situation, so that the person experiences that the situation is actually OK, that their fears were unjustified, or a bit of anxiety is quite tolerable.
It's likely that all the rules and behaviours are there to make your child feel safe and calm. Or they've just become the new-normal habits. Once a person has had, say, a fear food, several times, with skilled support, the tension fades, the brain rewires, and your child enjoys a sense of freedom and mastery. They get closer to a life worth living.
Fears fade away with repetition, but you need to be a bit clever on how you do that so that your child keeps the benefit. There are very few therapists who guide youngsters through evidence-based exposure therapy, so I'll propose ways that parents can coach their child and use exposure in realistic ways.
And I'll share tips on how you might communicate, support, problem-solve. We'll get as practical as you wish.
This workshop: both lecturing and interaction
In this 1.5 hour workshop, I will explain principles, give examples of things that have worked for others, and I'll also invite your questions and comments.
So it will be interactive, and I'll ask you to have your videos on so we can see each other and feel connected and safe.
But if you're Zoom-shy then you do what's the best for you.
When might you need this workshop?
Once you've got over the initial overwhelm of learning about eating disorders, and once you have some confidence around supporting meals (see my 'Essentials' workshops) then this workshop will start being useful to you.
For instance it could help you get your child ready to eat in school with slightly less intense supervision.
And it will help you expand your child's range of foods early on if this is what your clinicians are recommending (other clinicians may advise you to stick with easier foods, in order to prioritise rapid weight gain).
If your child is now accepting meal support reasonably smoothly, gaining weight, or already weight-recovered, then it's probably a good time to get going with work on flexibility.
See if this is a good time for you to also book into my workshop 'How to bring back freedom & independence'. Especially if your clinicians are talking about 'Phase 2' and handing back decision-making to your child.
What will the workshop do for you, as a parent
The feedback from parent tends to be that they have more clarity about how to drive progress. They have a sense of where they can be more persistent, while also being kind. They have renewed hope and drive, at a time when they may be rather tired of months of being very hands-on.
Parents also tell me they get a lot from feeling like they're in good company, with other like-minded parents.
Who is the workshop for?
This is for parents or carers who have a child or teen with an eating disorder, living at home. Relatives are also most welcome.
My tips tend to help parents treat their child/teen for a restrictive eating disorder (e.g. anorexia) using a family-based approach. This is where most of my knowledge sits. Some tips are relevant to bulimia, binge eating disorder and OSFED. I don't have much expertise in ARFID or ASD (autism) but some of the techniques I'll share in this workshop are well known in the treatment of ARFID.
Can clinicians come?
Clinicians are very welcome. It's great that you are open to learning what parents are sharing, or that you are checking the workshop out to recommend it. Contact me after you've booked, so that when the meeting starts I can check with all the parents if they have any objection.
Parents, if you are at all worried about having a clinician you might know on the session, feel free to check with me.
Is this suitable for parents/partners of an adult with an eating disorder?
It's not my field of expertise, but I do know of adults who have recovered thanks to an adaptation of how we treat teens. Parents/partners who have come to this workshop fed back they were glad they came.
Will there be a recording? Handouts?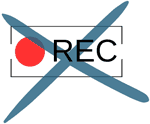 There will be no recording. I will remind everyone not to record, as I want privacy for parents and for their children.
If you would enjoy audio reminders, there's plenty on this topic in my Bitesize audio collection.
If you'd like written information, I will be sending you a few emails after the workshop (as long as you're signed up to my mailing list.
Also, I cover this topic in depth in Chapter 9 of my book. And there's a brief overview in my free helpsheets (the third page).
Can my child attend?
No — and to keep your child safe from hearing something that might 'trigger' them, please use headphones if your child will be in the house. My expertise is on supporting parents, so that they can support their child.
What is your expertise?
Wise question. Anyone can present as an expert, on the internet.
I've taken a lot of time to check the manuals, attend webinars and check what I say with professionals I highly respect. Some treatment teams have asked me to train their staff on this topic.
I say more in my general workshop information here.
Don't let money be an obstacle
Finances are tough for some. If my preferred fee is too much of a stretch, you can give yourself a discount. Usually I get my needs met as enough people contribute enough 🙂
For example if you choose to pay 80%, the coupon to use at checkout is workshop80. More details here.
Limitations of the workshop
The workshop aims to expand your toolbox, not to tell you what to do, which could be dangerous. Check everything with your clinicians… if they haven't yet discharged your child from treatment…  More here.
Cancellations and refunds
I know things can be unpredictable. If you can't attend a workshop you booked, contact me, and I'll give you a voucher to get you onto any other workshop at a time of your choosing. More here.
Aftercare
Please sign up to my mailing list as I aim to send you more resources after the workshop, including my slides and an overview of the tools we discussed.