The price is flexible: see below
Part B: The second of two workshops to help you succeed with the essential first steps
We continue what we started in Part A.
You'll have had time to try things out, and to come to this workshop with your questions, your experiences, and maybe/hopefully, your celebrations.
The group should be roughly the same so my hope is you'll feel extra comfortable and secure.
To make sure it's the same group, select a Part A and a Part B held at the same time of day.
A reminder of the plan for the Part A and Part B workshops:
Understand this strange illness, and how the best treatment approaches work
What it's like for your child and why they'll respond better to a specific type of support from you
The first tasks of recovery: addressing meals, weight, exercise, purging
How to support with both compassion and persistence
The state of fight, flight, freeze… and how to become a calming, confident, trustworthy coach
and we'll get very practical:
What meals to serve, when, how, how long?
How to deal with resistance to weight gain, with exercise compulsions or purging
What to say, what not to say, in all kinds of common situations
Typical 'stuck' situations: what are your options?
Your 'what ifs' questions
and we'll take care of you too:
Essentials to build up your strengths and empathy, when everything has become so hard
In the time between parts A and B, you can try things out and bring your questions when we meet again
I hope you will feel enjoy a sense of safety and companionship as the group will be more or less the same in both workshops
We don't record, so that you feel safe and keep your privacy
Groups are usually quite small and cosy — half a dozen to a dozen wonderful people
Keeping to the same parent group for Part A and Part B:
Ideally the same group will attend both parts, which are usually 2 weeks apart. When you book, choose a Part A and a Part B that are at the same time of day, same day of the week.
Check your time zone!
This page should show you your local time. Confirmation emails may or may not do so. Here's a time zone converter.
I tend to do one Australia-friendly workshop one week (morning in the UK), and one America-friendly workshop the next week (afternoon in the UK).
FAQs
Who is it for?
Parents / carers of a child or young person with an eating disorder, living at home (or who is coming back home for support). Grandparents, aunts, uncles, also very welcome, as parents need all the help they can get. For this reason, feel free to invite them and give them the zoom link — I don't expect extra payment.
If your child has ARFID, there will be many aspects of the workshop that are useful to you. And you will also need to get more learning elsewhere — I will guide you on that. Same if your child is autistic.

Can clinicians come?
Clinicians are very welcome. It's great that you are open to learning what parents are sharing, or that you are checking the workshop out to recommend it. Contact me after you've booked, so that when the meeting starts I can check with all the parents if they have any objection.
Parents, if you are at all worried about having a clinician you might know on the session, feel free to check with me.
Is this suitable for parents/partners of an adult with an eating disorder?
It's not my field of expertise, but I do know of adults who have recovered thanks to an adaptation of how we treat teens. Parents/partners who have come to this workshop fed back they were glad they came.
Can I do just Part A or Part B?
I hope you can sign up to Part A, followed by Part B, so that we can stay as a group and cover a lot of ground. I'll be making a note of what we covered in Part A, so that part B follows on from that — I will only provide a brief reminder of what we did in Part A. As I will be responding to each group's needs, all my workshops vary: I spend more or less time in topics depending on your questions.
What if I'm not free for Part B with my group?
In this case, book yourself into the next available 'Part B' workshop. There may be some overlap with materials covered in the 'Part A' workshop you attended, because it will be a different group. But that could be useful, as everyone needs reminders.
What if I'm not a beginner: will Part A be useful?
I think so, as it will confirm what you know, remind you of what you've not paid attention to, and in any case we'll quickly get into practical questions. It may also feel supportive to be in a group you are meeting over both workshops. If you have good reasons for skipping Part A may I suggest you check you know the essentials, using some of my book, or my Bitesize audios, or the first two pages of my free helpsheets.
Can I have a recording?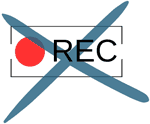 No:  I will be reminding everyone not to record. I am want to guard the privacy of all those who attend, and their children's.
You will get follow-up emails with lots of resources, though.
Can I join without video?
I'll be asking everyone to turn their video on, so we feel connected. I can better respond to everyone's needs when I see them. Although this is my preference, if this doesn't work for you, you are welcome all the same.
Can I pay less?
Finances are tough for some. If my preferred fee is too much of a stretch, you can give yourself a discount. Usually I get my needs met as enough people contribute enough 🙂
For example if you choose to pay 80%, the coupon to use at checkout is workshop80. More details here.
Will there be handouts?
Yes, I have emails ready for you with my slides, a reminder of the tips we shared, and more sources of help.
Do I have to interact (I am exhausted/ I am Zoom-shy)?
Parents sometimes come in a state of overwhelm (or in their timezone it's midnight and they're in bed). If you need to just sit back and listen, that's fine. You attend to what works best for you.
Can my child attend?
No — and to keep your child safe from hearing something that might 'trigger' them, please use headphones if your child will be in the house. My expertise is on supporting parents, so that they can support their child.
What is your expertise?
You are right to ask, and I say more on my general workshop information here.
Cancellations and refunds
I know things can be unpredictable. If you can't attend a workshop you booked, contact me, and I'll give you a voucher to get you onto any other workshop at a time of your choosing. More here.
Aftercare
Please sign up to my mailing list as I aim to send you more resources after the workshop, including my slides and an overview of the tools we discussed.